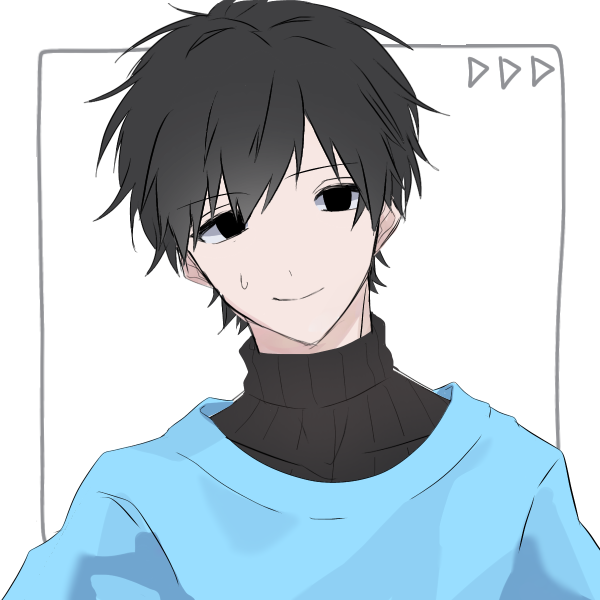 (Picrew by Uran (NUL))

Athin (Ex-Youtaite/Ex-Smutaite)
Just an ordinary human in Nameless Chorus Project and Smule's Utaitea family.
Being 179cm tall (and feeling gloomy not in 180cm gang.)
A simple 25-years old boy wearing simple comfy clothes.
Well-built but he hides it very well because he is too shy.
Loves cute things like cats and plushies; plus calling everyone's names with -chan.
Also loves blue, several times caught in awe looking at the sea or the sky.
Doesn't really like being a leader but feels obligated to be one.
Bad at communication due to his introvert, but being really talkactive with his pals.
Also a sleepyhead and a melancholic person, basically a crybaby.
Most of the time, you can see him being bullied by the team.
However, he still cares and feels responsible so it's not rare to see him worrying over them.
(But often, he is worrying over nothing due to his overthinking.)
He was actually Tenryuu Aoi, a hero in another world... But was Isekai'd to the Earth...
... "That Time I Got Reincarnated as a Regular Office Worker".